My grandmother, who was a farmer and also a village healer, once told me a story.
The Goddess Lakshmi, she said, is the goddess of Wealth. The Goddess Saraswathi is the goddess of Skills and Knowledge. Many people go and pray to the Goddess Lakshmi begging for wealth — sometimes she answers and sometimes she doesn't. It all depends on how she is feeling that day.
But, the wise know Goddess Lakshmi is very jealous and envious of the Goddess Saraswathi. The sure way to get wealth is to acquire skills and knowledge. The Goddess Saraswathi will bless you and the Goddess Lakshmi will follow.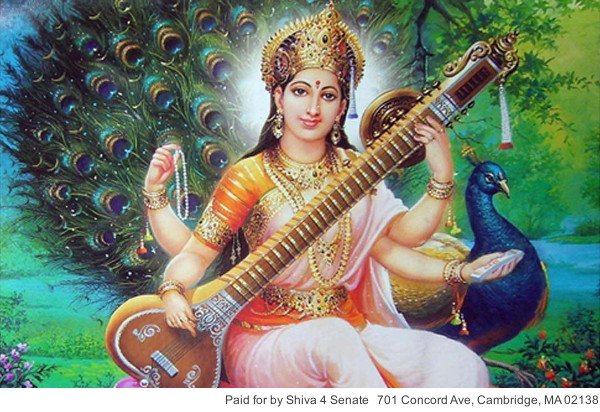 The moral of this story is that once you learn learn skills and have knowledge, wealth will follow. The Founders of America were people with incredible knowledge and skill: they were blacksmiths, architects, inventors, surveyors, etc. They were not career politicians.
I learned to program computers when I was 14 years old — long before I joined M.I.T. Those skills are what enabled me to generate incredible wealth.
Today, for every 17 skilled job openings in Massachusetts, there is only one person who has the skills to take that job! The swamp of the military-industrial-academic complex has created young people with no skills and degrees that have no value. As someone who got on-the-job vocational training in carpentry, landscaping, painting and computer programming at a young age, I know the value of skills.
I will fight to make sure that your children have access to more vocational technical schools and opportunities for mentorship, like I had growing up in New Jersey, so that they can learn something real and have access to higher paying jobs. Career politicians of either party, want our people to be dependent on them, so they get votes. My candidacy and victory as an Independent candidate will destroy their control.
But I cannot do this without you. Please donate $5, $25 or more to support the Shiva 4 Senate campaign.
Be the Light,
Shiva