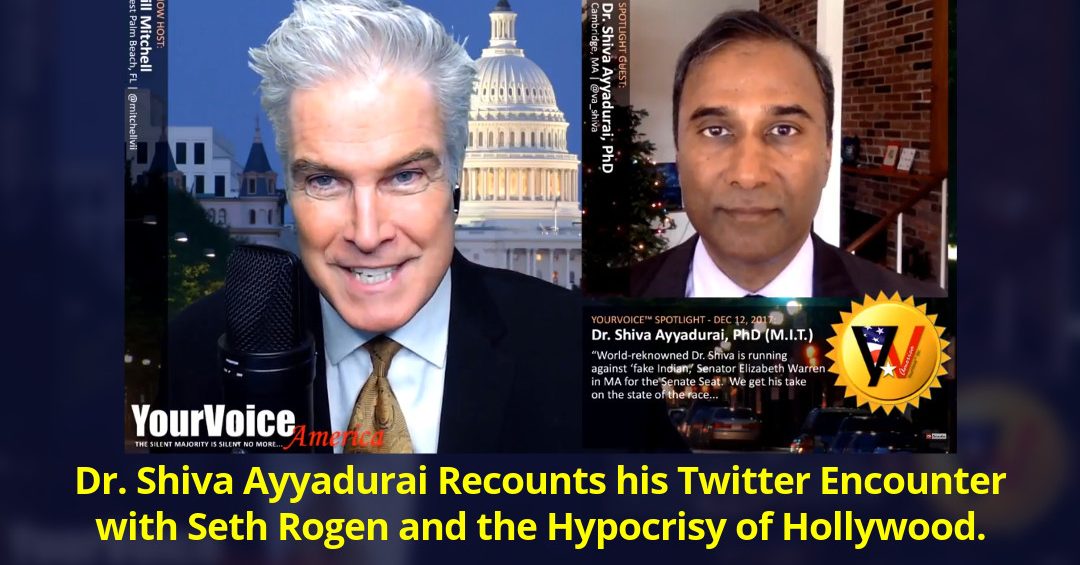 Dr. Shiva Ayyadurai recounts his Twitter encounter with Seth Rogen, death-threats from one of Rogen's supporters and the hypocrisy of Hollywood. Dr. Shiva had invited Seth Rogen to a debate following Rogen's attack on Steve Bannon. Rogen ignored this invite and instead, instigated a personal attack on Dr. Ayyadurai. This led to one of Rogen's supporters threatening Dr. Shiva, followed by complete silence from Rogen, demonstrating his complicity with racism and violence.
Dr. Shiva also spoke about his Senate race against Elizabeth Warren and the Swamp in Massachusetts created by the Establishment of which Sen. Warren and Gov. Charlie Baker are a part of.
The show was broadcast on on YourVoice America on Tuesday, December 12, 2017.