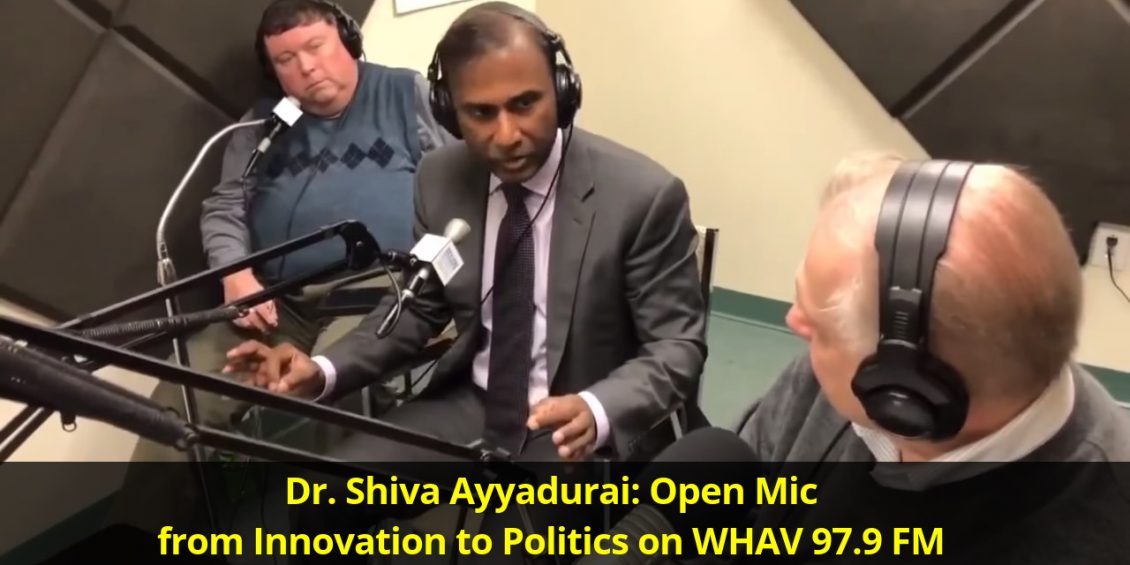 Dr. Shiva Ayyadurai speaks with hosts Bill Macek and Bill Ellis on the New Open Mic Show broadcast on WHAV 97.9 FM from Haverhill, MA.
Dr. Shiva talks about how he invented email as a 14-year old kid. He shares the facts about the invention of email and how it exemplifies the fact that Innovation can occur Anytime, Any Place by Anybody. Innovation need not occur only in big institutions or universities or the military.
Dr. Shiva also discusses his run for U.S. Senate from the state of Massachusetts against Elizabeth Warren and how the Shiva 4 Senate campaign is growing explosively.