People like myself and you, who are not career-politicians, but work for a living can see real solutions to problems using our common sense and intuition that comes from actually doing the work. As an inventor and scientist, and the creator of the world's first email system, as far back as 1997, I advised the senior leadership at the United States Postal Service (USPS) that they should develop digital services including a public email service and electronic services to enable citizens and small businesses to protect their privacy from the likes of Google and Facebook and take advantage of electronic commerce. The incompetent leadership at the USPS, at that time, did not listen.
Their stupidity resulted in the likes of Google, Facebook and Microsoft offering "free" email servies that seduced us as citizens to give up our freedom. Now these companies own our data and violate our privacy every day. Had the USPS listened to my idea of a public email service sponsored by them, we as Americans would have had a choice and our email would have been protected by the same laws that do not allow snooping of our postal mail.
In my book The Future of Email, which was recently released and won a major book award, I detail the dangers of companies like Google, Facebook and Microsoft. Anyone who donates $25 or more, will get a copy of The Future of Email, so you can arm yourself with what solutions will be needed to truly protect your future.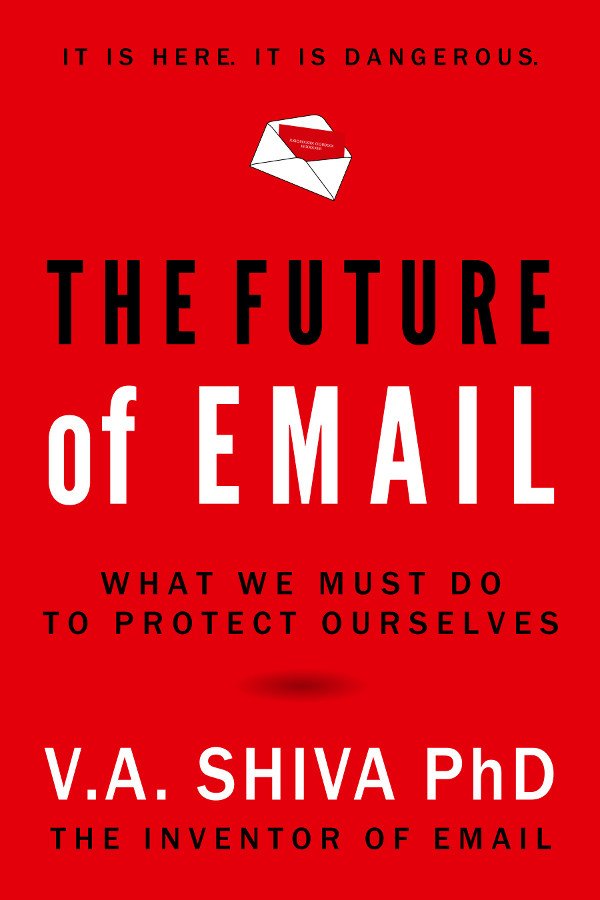 In 2012, when the USPS was declaring bankruptcy, I was called upon by David Williams, Inspector General of the USPS and commissioned to write two reports on how the USPS could use digital services to generate new revenue. I delivered one report, in February 2013, entitled 'International Small Business Commerce: Connecting Buyers and Sellers' which identified a $270 billion opportunity for the USPS. In an earlier report, delivered in August 2012, entitled 'Email Management and Potential Opportunities', I identified another multi-billion dollar opportunity if the USPS delivered a public email service. The two reports provided real solutions so that we could have avoided the problem of the violation of our privacy, the problem of companies like Amazon using taxpayer resources to enrich themselves, and halted Amazon's monopoly while unleashing a level playing field for small businesses to conduct e-commerce.
In November 2017, my reports were sent to the White House. In early March of 2018, I tweeted calling for Amazon to pay its fair share of taxes. It appears that President Trump is listening, unlike earlier Presidents and incompetent USPS leadershhip. I am glad that President Trump has taken on Amazon's abusing the services provided by USPS as they are consistent with the policy suggestions in my reports.
I am not yet in the Senate. However, you can see that I am already serving you by not only exposing the dangers of Google, Facebook and Microsoft but also have created solutions which will allow small businesses to compete with Amazon.
I was the first person in the public sphere to highlight both facts that Amazon grew due to tax breaks and profited from the incompetence of USPS leadership that could have served the public by providing digital services from email to e-commerce. I also foresaw the problem of electronic snooping by gathering data from emails, as far back as 1997, when I advised USPS executives and suggested a solution in which USPS would provide a public email service to the people of the country. My solution advocated using the existing laws regarding privacy that govern delivery of postal mail through USPS as the framework to provide protection for email, unlike "free" email and messaging services offered by the likes of Google, Facebook or Microsoft, which violate the privacy of individuals.
It is time that we got working people like myself and you with real solutions to serve in government. That is why I am running for the U.S. Senate. I will always arm you with the truth and I will always fight for you. However, I cannot do it without you.
The Shiva 4 Senate campaign needs your support. Please contribute whatever you can, $5, $25 or more to support our historic campaign and to enable us to work and fight for your rights (remember, anyone who donates $25 or more will get a copy of The Future of Email).
Be the Light,
Shiva