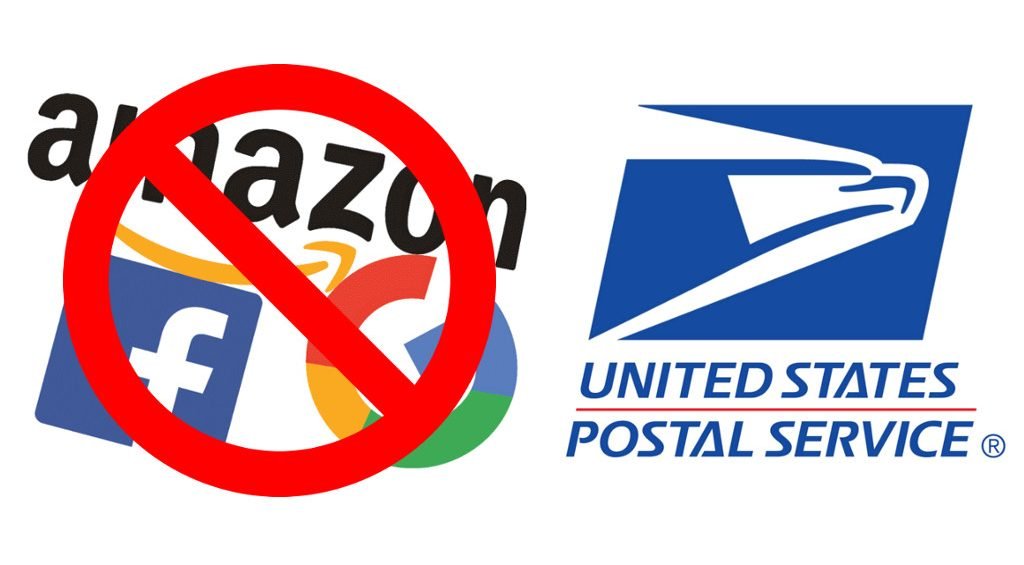 Independent Senate Candidate Dr. Shiva Ayyadurai welcomed President Donald Trump taking on the online retail behemoth Amazon by accusing it of costing money to the taxpayers and riding on the back of the United States Postal Service (USPS).
Dr. Shiva Ayyadurai was the first person in the public sphere to highlight both facts that Amazon grew due to tax breaks and profited from the incompetence of USPS leadership that could have served the public by providing digital services from email to e-commerce. Dr. Ayyadurai also foresaw the problem of electronic snooping by gathering data from emails, as far back as 1997, when he advised USPS executives and suggested a solution in which USPS would provide a public email service to the people of the country. Dr. Ayyadurai's solution advocated using the existing laws regarding privacy that govern delivery of postal mail through USPS as the framework to provide protection for email, unlike "free" email and messaging services offered by the likes of Google, Facebook or Microsoft, which violate the privacy of individuals.
"The simplest way to avoid the problem of email providers violating our privacy is to allow USPS to offer email services under the same laws which govern their postal service," said Dr. Shiva Ayyadurai while speaking to a group of his supporters. Dr. Ayyadurai also expressed happiness at the White House embracing his policy suggestions. In 2012-2013, Dr. Ayyadurai was commissioned to write two reports which he delivered to Dave Williams, the Inspector General of the USPS Office of Inspector General (USPS-OIG).
One report entitled 'International Small Business Commerce: Connecting Buyers and Sellers' identified an opportunity of $270 billion as a potential source of revenue for the USPS and was delivered in February 2013. An earlier report entitled 'Email Management and Potential Opportunities' was handed over in August 2012. According to Dr. Ayyadurai, "The two reports provided real solutions so that we could have avoided the problem of the violation of our privacy, the problem of companies like Amazon using taxpayer resources to enrich themselves, and halted Amazon's monopoly while unleashing a level playing field for small businesses to conduct e-commerce."
Both reports were sent to the White House in 2017 and Dr. Ayyadurai tweeted, as recently as March 2017, calling for Amazon to pay its share of taxes. "I am glad that President Trump has taken on Amazon abusing the services provided by USPS as they are consistent with the policy suggestions in my reports," said Dr. Ayyadurai.