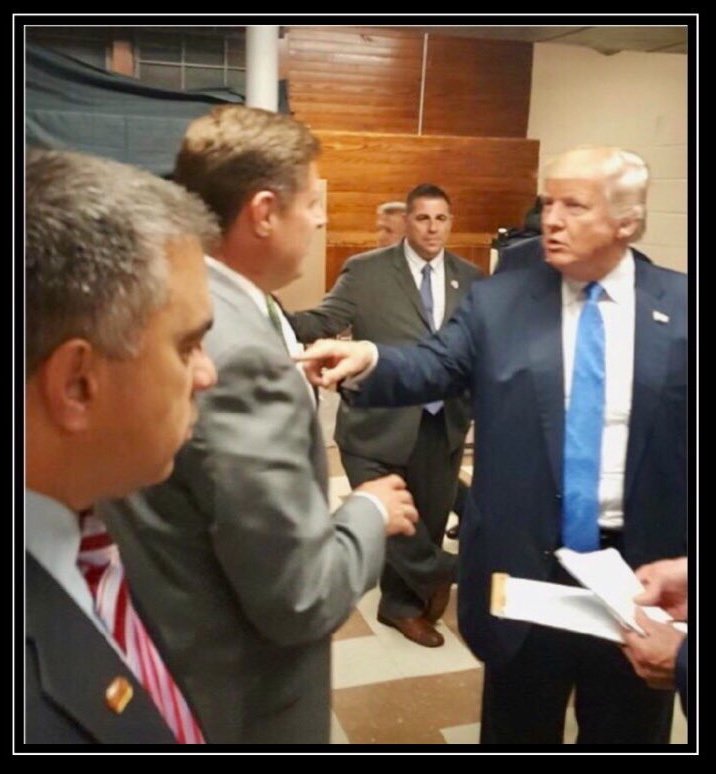 Many people who are close to Donald Trump have great pictures of Donald Trump hugging them. This is a rare picture of Trump poking a man. If you're a Trumper, you probably know who this man is. Learn more at shiva4senate.com/finger-poke/.
Become a Road Warrior today and show your support for the Shiva 4 Senate campaign!
You can also volunteer for us on the ground. All volunteers will get a T-Shirt and a hat.