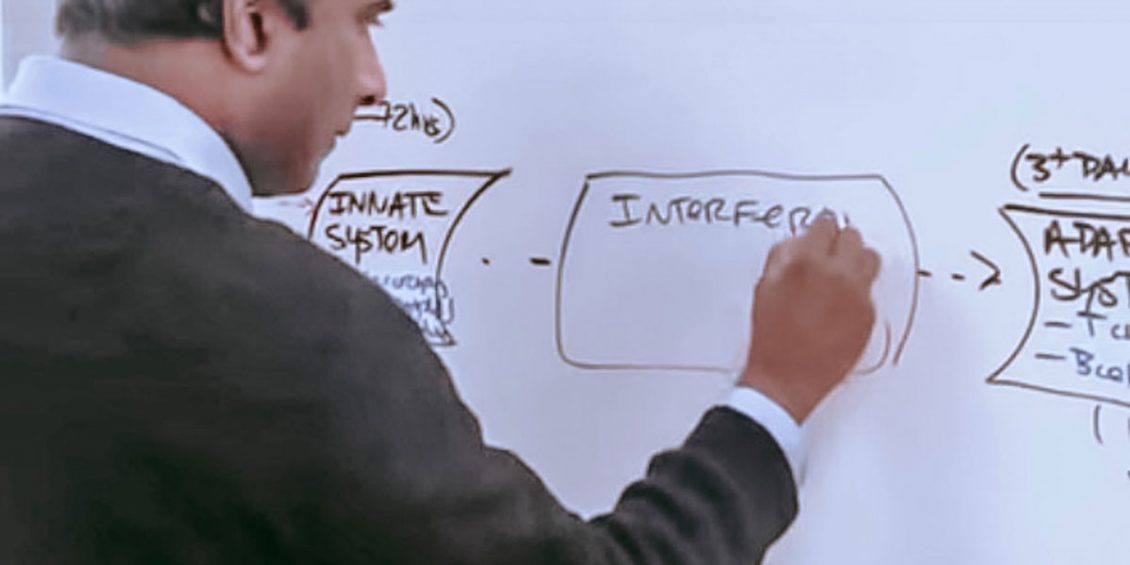 In this time of crisis and confusion, these videos from Dr.SHIVA Ayyadurai, MIT PhD. Inventor of Email, world-renowned Scientist, Inventor, Educator and Entrepreneur will illuminate you on the essence of complex systems and issues so you can Know the Truth, Be the Light and Find Your Way. It's time for us to win Truth Freedom Health.
CORONAVIRUS
Time for Truth on Coronavirus
MEDIA FORCED TO REPORT HIGH DOSE VITAMIN C SAVES ER DOCTOR
THE TRUTH ABOUT THE INVENTION OF EMAIL
Thoughts on the State of Science & Innovation
THE NOT-SO-OBVIOUS-ESTABLISHMENT
The Real Enemy. Here & Now.
DEEP STATE FEEDS OFF FEAR & OVER-REACTIVE IMMUNE & ECONOMIC SYSTEM
THE POWER OF SYSTEMS
My Journey Across East & West. Science & Tradition. Ancient & Modern
BREAKING FREE OF THE NOT-SO-OBVIOUS-ESTABLISHMENT
The Path to Freedom!
LONELINESS IS A MOLECULE
Social Distancing vs. Social Connection. A Systems Approach.
SAVING THE CRITICALLY ILL & BOOSTING IMMUNE HEALTH
Vitamins A, D, C & Hydroxychloroquine
#FIREFAUCI
We are at War. End the Shutdown
CITIZEN SCIENCE vs. SCIENTIFIC ESTABLISHMENT
The Path to Truth Freedom Health.
THE IMMUNE O/S
The Power of Stress Inoculation to Building a Resilient Immune System & Healthy Body
VITAMIN D
How Vitamin D is the Ultimate "Bio-Weapon" Against Pathogens
VITAMINS vs. VACCINES
Dr.SHIVA Ayyadurai, MIT PhD Destroys Fake Science and Fear Which Profits Big Pharma
SOLUTION FOR CORONAVIRUS
MIT PhD Dr. Shiva Ayyadurai Delivers Letter to President Trump to Get Americans Back to Work & to Boost Immune Health for All.
Read Letter to President with the Solution
THE IMMUNE SYSTEM
MIT PhD Dr. Shiva Ayyadurai Explains the Reality of the Modern Immune System
IMMUNE HEALTH
CoronaVirus Is the Right Time to Discusss Immune Health
INFRASTRUCTURE, INFRASTRUCTURE, INFRASTRUCTURE
Dr. Shiva Ayyadurai Exposes How CoronaVirus Exemplifies Deep State Creating Fear, Fake Problems, Fake Solutions.
VACCINES
Beyond VAXX & Anti-VAXX. Beyond "Left" & "Right." Personalized & Precision Medicine.
Dr. SHIVA's Testimony at CT Statehouse
Dr. Shiva Ayyadurai Speaks at the V.I.E. Event in Washington, D.C.
"Science is NOT Settled on Vaccines" – Testimony by Dr. Shiva Ayyadurai
Dr. Shiva Ayyadurai's Keynote Address at First Vaccine Risk Assessment Conference 2019
MIT PhD in Biological Engineering Makes Vaccine Controversy Easy-to-Understand
Dr.SHIVA – The Science Ain't Settled
Dr.SHIVA – Modern Science of the Immune System
"CLIMATE CHANGE"
Donald Trump Did the Right Thing In Pulling Out of Paris Accords
9 ELEMENTS OF ALL SYSTEMS
The Foundation to Understanding You and Every System
THE ECONOMY
Dr. Shiva Ayyadurai Explains How The Economy Really Works and How Lawyer-Lobbyists, Career Politicians Screw You.
THE REAL FIGHT
Truth Freedom Health vs. Fear Fauci Fascism
THE HEALTHCARE SYSTEM
MIT PhD Dr. Shiva Ayyadurai Explains Why Healthcare Costs Are High and the Real Solution
DEEP STATE
Rush Limbaugh Endorses Dr. SHIVA Ayyadurai's Exposing the Deep State's Fearmongering
"GUN VIOLENCE"
MIT PhD reveals the Truth about "Gun Violence." Beyond PRO-GUN & ANTI-GUN
THE UNI-PARTY
US Senate Candidate Dr. Shiva Ayyadurai Exposes the Deep State Racist, Anti-Trump Uni-Party of Massachusetts
COLLEGE LOAN SCAM
MIT PhD Dr. Shiva Ayyadurai Exposes the College Loan Scam and How To Protect Our Children