Join us for Dr.SHIVA Truth Freedom Health BBQ on Saturday, June 27, 2020 from 2:00 pm to 6:00 pm. Come meet Dr.SHIVA, hear him speak, listen to music, have some fun and savor some mouth watering Blue Ribbon BBQ!
$20 Donation for Meal & Ticket for Door Prizes. Get your tickets at: https://drshiva-bbq.eventbrite.com/
When and Where:
2:00 pm to 6:00 pm
Saturday, June 27, 2020
701 Concord Avenue
Cambridge MA
Parking: At Alewife Station – Shuttle provided
Make sure you join us and make this event a roaring success!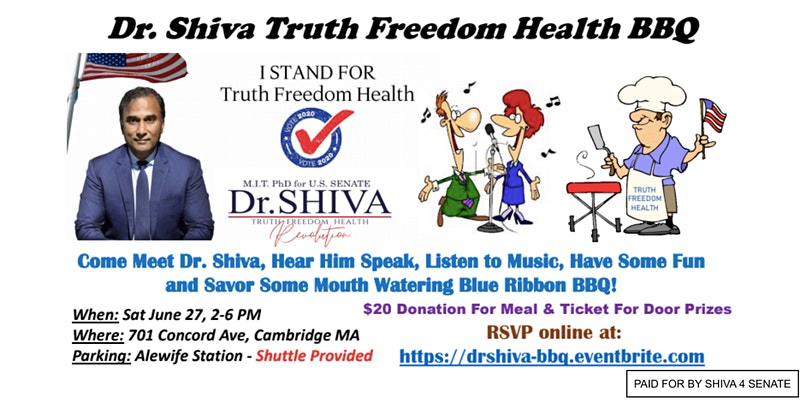 Look forward to seeing you at the BBQ.
Dr.SHIVA
Scientist. Inventor. Educator. Fighter.