Victory sometimes is delayed. Our 2018 campaign for Shiva 4 Senate was relentless in exposing the Massachusetts Swamp which is the epicenter of the Deep State. We exposed the Fake Trumper Dirty Diehl who was the controlled opposition set up by Charlie Baker so Shiva 4 Senate would not annihilate Baker's chum, Elizabeth Warren.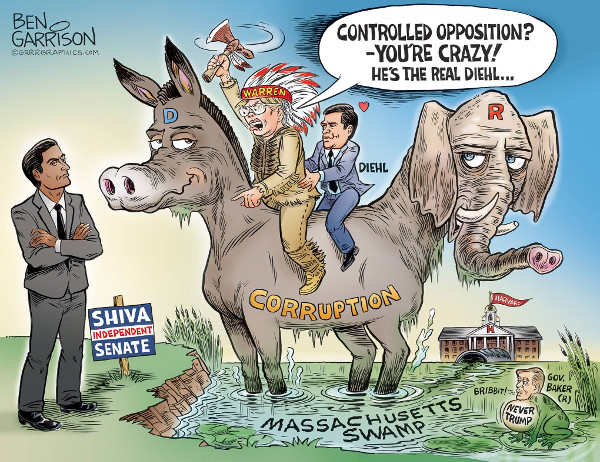 More importantly, we exposed the Fake Indian Elizabeth Warren. I was the one who drew first blood in sending her DNA test kits to prove her heritage. We even held a DNA Dance Party inviting her to come and take the test at a Cambridge Indian restaurant, blocks from her home; and, I even offered her my $10 million building in Cambridge if she would take the test and prove she was Native American.
And, throughout Massachusetts, our volunteers – warriors – put thousands of large 4 by 8 foot signs, Only the Real Indian Can Defeat the Fake Indian! That incredible work by our volunteers is what forced the Fake Indian to take the DNA test.
The Shiva 4 Senate campaign rightfully deserves the credit for forcing her to take the test because of the enormous pressure we put on the ground – on every road and highway in Massachusetts.
The test revealed she was a Faker Indian than we all thought.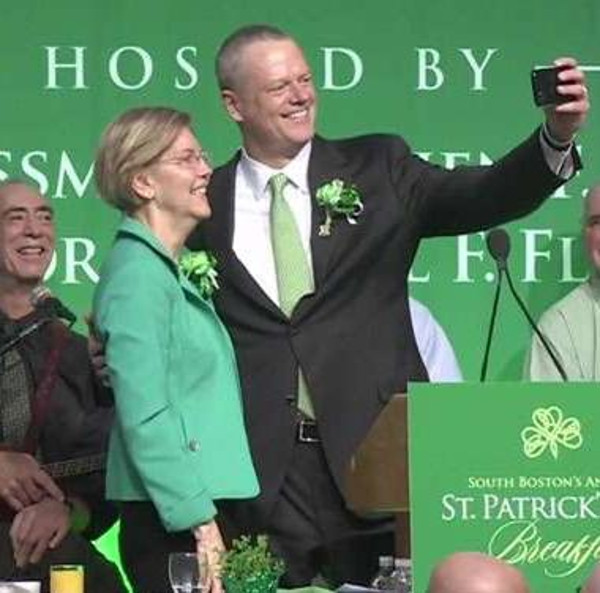 Our enemy, however, in the last campaign was not only Elizabeth Warren. Ironically, it was the Baker GOP Establishment. They colluded with the Elizabeth Warren campaign to illegally keep me off the debate stage – fearful that I would annihilate both Warren and Dirty Diehl, and upset their Deep State agenda.
Today, we celebrate victory because it was a Real Indian who took down the Fake Indian as shown by the fact that Elizabeth Warren, in her own home state, won only a handful of towns against non-residents Bernie Sanders and Joe Biden.
YOU deserve a real fighter. That is who I am. You must now make the choice whether you want more swamp creatures like Warren and Dirty Diehl – lawyers and career politicians – or whether you want one of YOU – a worker, an American – an inventor, scientist and entrepreneur that has lived the American Dream.
It would be a great honor for me to represent you in the U.S. Senate in 2020.
However, I cannot win this alone. I need your support – join me and together we can win the Revolution for Truth Freedom Health. Feel free to donate what you can, sign up for our mailing list, and/or volunteer to be part of our campaign.
Until victory,
Dr.SHIVA
Scientist. Inventor. Educator. Fighter.