This week's podcast is on Innovation and how corruption and nepotism stifle Innovation. Our upcoming Systems Thinking Workshop on Saturday, March 16, 2019 between 10am to 2pm will feature Immigration as a System. We will analyze Immigration as a System to discover a Real Solution. You are welcome to join us LIVE in Cambridge or online. This 4-hour Systems Thinking workshop is a public service.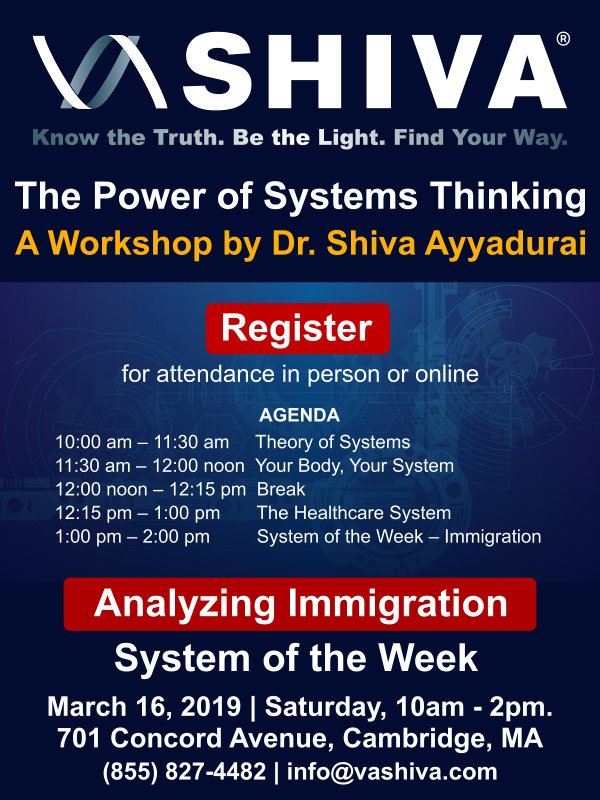 In the fourth episode in SHIVA Be The Light podcast series, I share with you my journey and fight to expose the corruption of the feudal Indian scientific establishment, CSIR (Council of Scientific and Industrial Research). Following my Fulbright research in India, in 2009, I was recruited by the CSIR to join as an Additional-Secretary in the Indian Government and as a Scientist Level H, to be the first Outstanding Scientist Technologist of Indian Origin (STIO/H). Within 6 months, I uncovered layers of corruption and how the scientific community within CSIR were being suffocated, top down. My expose led to death threats, attack on my reputation and an adventure I share in this podcast.
[arve url="https://www.youtube.com/watch?v=IoWTh7lur2s" mode="normal" align="center" maxwidth="1024″ parameters="rel=0″ /]
Be the Light,
Shiva
P.S. As I have shared before, I believe we need to move beyond "Left" and "Right." Systems Thinking will provide you a framework to make sense of complex systems, issues and news stories to discover Truth and Real Solutions that you and your family deserve.