As an MIT PhD Biological Engineering and world-renowned expert on the Immune System and Personalized & Precision Medicine, I can tell you confidently that the one-size-fits-all model of medicine is at best medieval, at worst #FakeScience.
It's time we move to a real solution for health and well being – Personalized Medicine: the Right Medicine for the Right Person at the Right Time.
I can also tell you that Forced Vaccinations – forcing everyone to take the same schedule of vaccines, is NOT the solution.
Join us on Monday, June 15, 2020 at 12 Noon at the Massachusetts State House where gather to solve the problem & demand to: REPEAL Kennedy 1962 Vaccination Act. That's where the problem started. Wasting time with corrupt State Legislators is never going to get us anywhere. It is time we go Beyond Left and Right, Beyond Black and White.
Once again, we will gather at 12:00 noon on June 15, 2020 in front of the Massachusetts State House, 24 Beacon Street, Boston.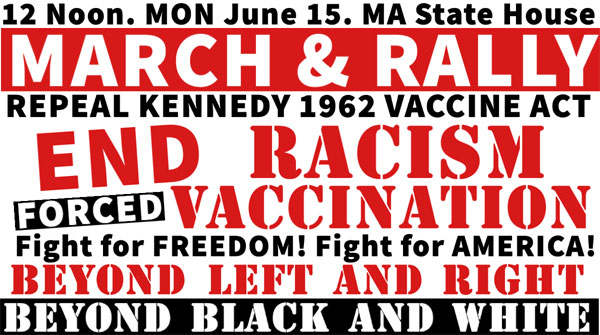 Look forward to seeing you in Boston.
Dr.SHIVA
Scientist. Inventor. Educator. Fighter.