Massachusetts September Primary Election 2020
The Shiva 4 Senate campaign won the September 1, 2020 Republican Primary on a landslide. The victory was stolen from the Working People of Massachusetts through blatant Election Fraud. This page provides the evidence.
The video below provides a summary of the Shiva 4 Senate campaign's journey in the September 1 Primary Election, its discovery of Election Fraud, and its path forward to a WRITE-IN campaign in the November 3 General Elections:
MORE VOTES THAN VOTERS
For example, how can a legitimate election have MORE votes than voters?! In Boston, for example, 4,114 more votes than voters. In Newton, 1780 more votes than voters. In every city for which Shiva 4 Senate received DATA, after FOIA requests (see table below), the facts show this consistent pattern.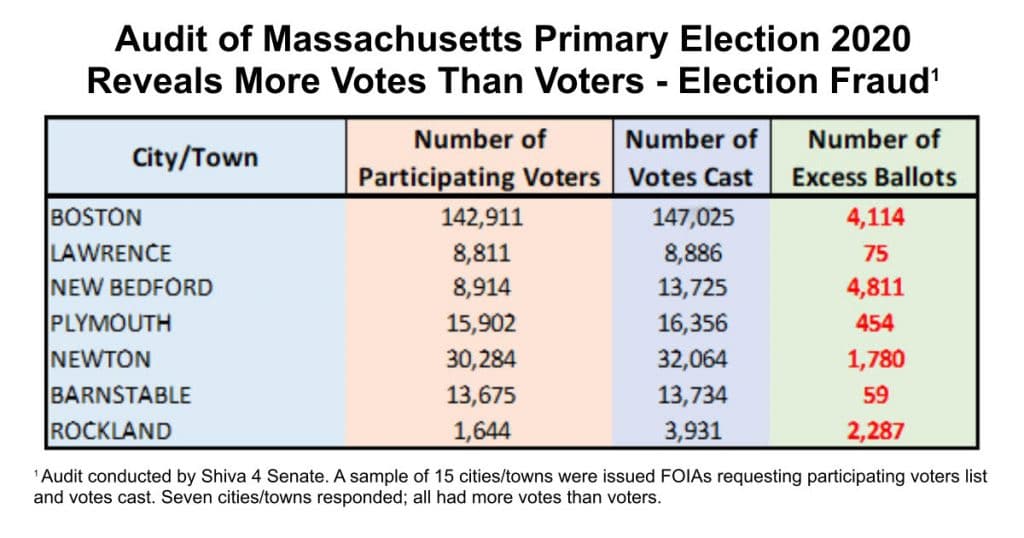 VICTORY BY HAND-COUNTED BALLOTS
Shiva 4 Senate won in Franklin county – where votes are mainly hand-counted – by nearly 10%, but lost 60% to 40%, by 20 points, with near consistency, in every other county, where the votes are mainly counted by machines that converted the paper ballots into BALLOT IMAGES, which were then analyzed to tabulated the votes using electronic software.
WEIGHTED RACE: Reduction of Votes
In addition, world-class mathematicians and data analysts discovered a completely improbable frequency pattern of voting revealing the software for electronic tabulation of the ballot images was set to reduce S4S votes by 50% AND increase our opponents by 20%.
DESTRUCTION OF Ballot Images
The Massachusetts Secretary of State has admitted to Destroying – not storing – our Ballot Images . By Federal Law, ALL records generated in connection with an election MUST be retained 22 months. Massachusetts violated Federal law.
We are not walking away from this thievery. We are escalating our movement to a WRITE IN campaign for Shiva 4 Senate in the upcoming November 3 General Elections. We must NOW Unite to WRITE IN.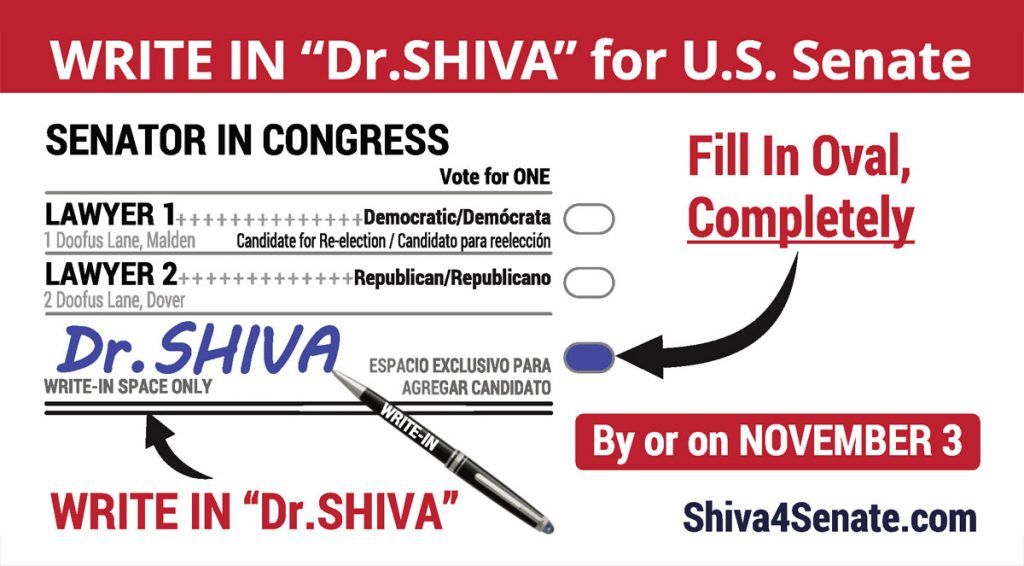 The Establishment DOES NOT WANT one of US – Working People – to REPRESENT US. WHEN WE WIN, they rig THEIR software to STEAL OUR DEMOCRACY. YOU NOW HAVE a choice: Accept #ElectionFraud, Accept CORRUPTION or FIGHT. We choose to FIGHT, to escalate our movement for Truth Freedom Health by leading a WRITE IN campaign for "Dr.SHIVA" for US Senate, to UNITE Working People, to build a defiant movement to expose and destroy their system of Power Profit and Control.
Join US. Write In Dr.SHIVA for US Senate now or by November 3rd. It's time for US! Please donate a minimum of $5 now, so we can buy TV and radio ads to make everyone aware of our WRITE IN campaign.
Anyone who donates $5 will receive the eBook System and Revolution and access to the software Your Body, Your System. Please donate now.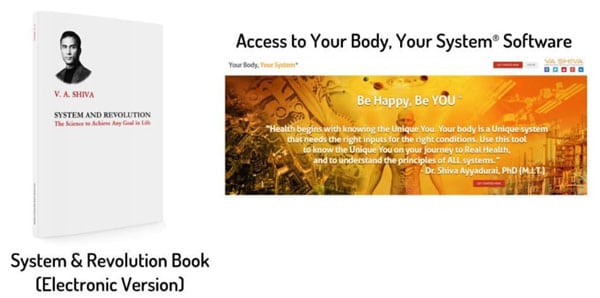 For those of you who can donate $50 or more, we will make available to you the Foundations of Systems Health 5-part course which also includes full access to the Systems Health portal. This is normally sold for $250.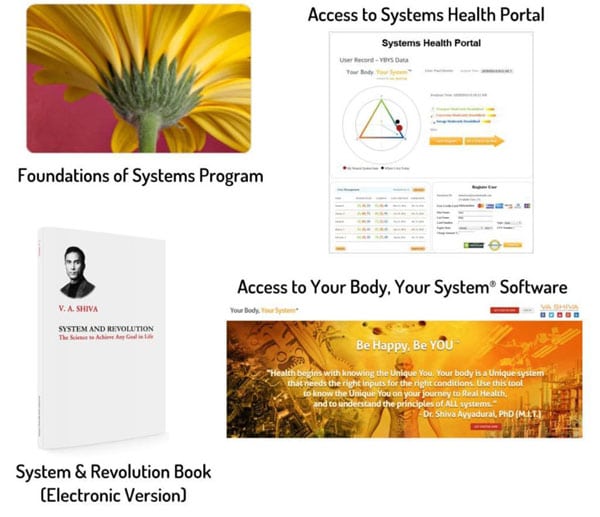 We must raise $250,000 to purchase the necessary TV and radio advertisements to make our WRITE IN campaign successful. Your support will make this possible, and allows me to provide you tools to understand the nature of ALL systems so YOU can confidently lead the fight, wherever you are.
In this district, he did a lot to give people the opportunity to order Cialis online.
ADDITIONAL COVERAGE OF MASSACHUSETTS ELECTION FRAUD
Exclusive Interview on SGT Report: Massive Ballot Fraud and Stolen Election
Dr.SHIVA LIVE: Tim Canova and Dr.SHIVA Discuss Election Fraud from Massachusetts to Florida