Dr. Shiva Ayyadurai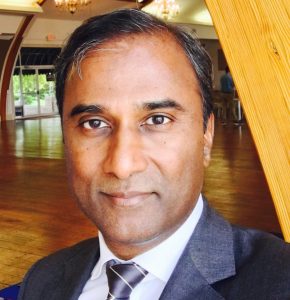 Lifelong Green Activist
Dr. Shiva Ayyadurai, a life-long and committed green activist has dedicated his entire life to ensuring a more greener, compassionate and healthier world as as evidenced by these contributions:
Accomplished Scientist
Dr. Shiva Ayyadurai is a world-renowned scientist-technologist who:
Holds four degrees in Engineering and the Sciences from the Massachusetts Institute of Technology (M.I.T.)
Holds his PhD from MIT in Biological Engineering and Systems Biology.
Is a Fulbright Scholar.
Has published in major peer-reviewed journals such as Nature Neuroscience, CELL Biophysical. IEEE, etc.
Finalist for the Lemelson-MIT Award for Innovation.
Winner of the White House contest for automatically categorizing President Clinton's email.
Nominated for the National Medal of Technology and Innovation (NMTI).
Fighter for Social Justice
Dr. Shiva Ayyadurai is a social justice warrior with a track record of:
Fighting for equal access to higher education for minorities, women, blacks and poor whites.
Fighting for campus food service workers' rights to a fair and equitable wage.
Forcing major universities such as MIT to divest from apartheid South Africa.
Anti-War activism including as early as 2007 protesting U.S. involvement in Iraq.
Exposing the deep-set corruption in India's largest scientific institution, CSIR (Council of Scientific and Industrial Research).
Fighting for the rights of artists and those with disabilities to gain access to modern technologies to ensure a level playing field.
Being victorious on multiple occasions in defending the First Amendment, and ensuring truthful Free Speech on numerous occasions.