Dr.SHIVA Ayyadurai, MIT PhD has filed a $1.2 billion First Amendment lawsuit on Massachusetts Secretary of State for silencing him on Twitter. The Secretary of State contacted Twitter to shut down his Twitter account after Dr.SHIVA shared factual information about Election Fraud in the Massachusetts 2020 Primary Election.
The damages caused by the State's trampling on Dr.SHIVA's First Amendment rights are INFINITE. Dr.SHIVA was exposing blatant Election Fraud: destruction of ballot images, more votes than voters, our votes being tabulated as decimal fractions, not as whole numbers.
These are the methods that the Establishment uses to hijack victories from candidates who are one of us, as explained in the video above.
Dr.SHIVA is moving forward with a WRITE-IN campaign for U.S. Senate. On the ballot for U.S. Senate, in the section on Senator for Congress, WRITE IN "Dr.SHIVA". Remember to completely fill in the oval to the right.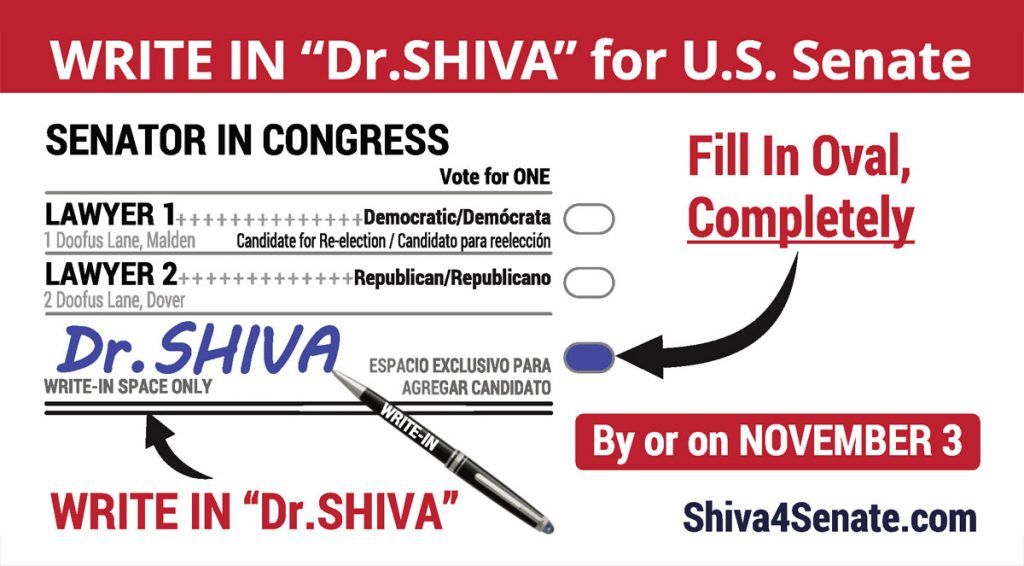 There will be a Rally to #StopElectionFraud and to support Dr.SHIVAs WRITE-IN campaign on Friday, October 23 at Leverett Circle, Boston, MA from 3:00 pm to 6:00 pm.
There will also be a Rolling Car and Truck Rally this Sunday, October 25 which will start from AB Tire, 115 Willard Street, Leominster, MA at 10:00 am.
We will keep you abreast of developments. Below is a copy of Dr.SHIVA's complaint.
Anyone who donates $5 will receive the eBook System and Revolution and access to the software Your Body, Your System. Please donate now.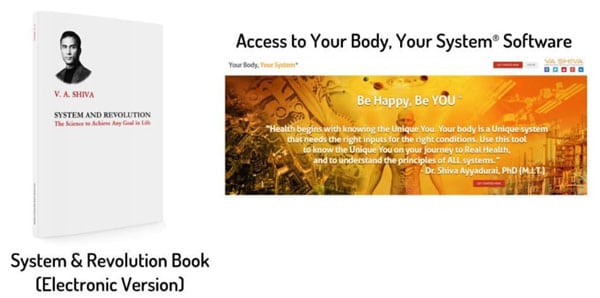 For those of you who can donate $50 or more, I will make available to you my Foundations of Systems Health 5-part course which also includes full access to the Systems Health portal. This is normally sold for $250.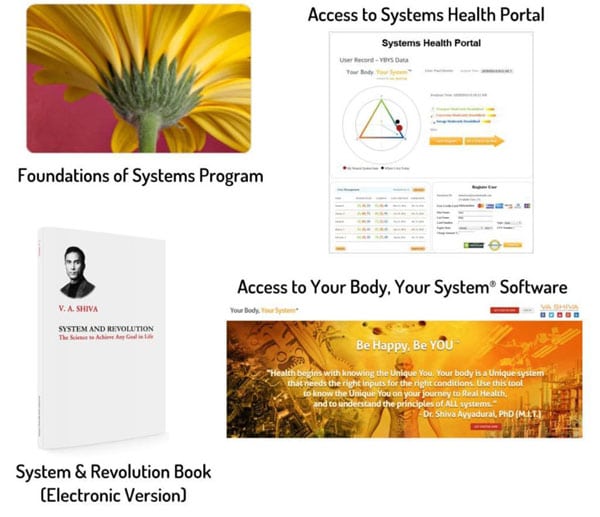 We must raise $250,000 to purchase the necessary TV and radio advertisements to make our WRITE IN campaign successful.
Your support will make this possible, and allows me to provide you tools to understand the nature of ALL systems so YOU can confidently lead the fight, wherever you are.
Time to Fight.
Be the Light,
Dr.SHIVA
Scientist. Inventor. Educator. Fighter.